深海复合材料悬链线立管基于可靠度的优化设计
上海交通大学 船舶海洋与建筑工程学院 海洋工程国家重点实验室,上海 200240
详细信息
作者简介:

沈钦雄,男,1990年生,硕士生。研究方向:海洋工程结构分析研究. 杨和振(通信作者),男,1977年生,博士,副教授。研究方向:海洋工程结构分析研究。

通信作者:
Reliability-Based Design Optimization of Deep-Water Composite Catenary Risers
State Key Laboratory of Marine Engineering,School of Naval Architecture, Ocean and Civil Engineering,Shanghai Jiao Tong University,Shanghai 200240, China
More Information
Corresponding author:

YANG Hezhen
深海复合材料悬链线立管基于可靠度的优化设计
由
沈钦雄,等
创作,采用
知识共享署名4.0国际许可协议
进行许可。
摘要: 研究基于可靠度的方法,对深海复合材料悬链线立管进行优化设计分析。对于正交各向异性层合复合材料结构而言,叠层顺序不同、各层铺角变化以及层间厚度差异等都会影响到结构的承载能力,因此,有必要引进可靠度作为优化设计指标。首先,根据经典层合板理论计算整体模型的等效属性,建立悬链线立管整体分析模型,得到关键截面响应,以此作为局部分析模型的约束;然后,运用试验设计方法构建Kriging近似模型;最后,利用蒙特卡罗撒点方法对比分析确定性优化与可靠性优化的结果。研究表明:优化后的深海复合材料立管在满足应力强度设计的要求下可有效降低结构重量,所提出的基于可靠度的优化设计复合材料悬链线立管具有可行性。

Abstract: A reliability-based design optimization method is proposed in this paper for the deep-water composite catenary risers. Since the load carrying capacity of anisotropic laminated structures is very susceptible to changes in the sequence, orientation, and thickness of plies, it is necessary to introduce a reliability index as a boundary condition during the optimization process. Compared to traditional steel risers, the composites have a broader application prospects due to several advantages, such as high specific strength and stiffness as well as high fatigue and corrosion resistance. The classic lamination theory is used to compute the equivalent mechanical properties of composite risers, and the global model is then established to obtain the response of the key section that serves to be the boundary for the local model. In addition, the Design of Experiment (DOE) method is used to construct an approximate model, and the Monte Carlo method is utilized to analyze the result of the Deterministic Optimization(DO) and the Reliability-Based Design Optimization (RBDO). This study shows that the optimized results not only satisfy the strength requirements but also possess a lower weight and a better reliability, which are feasible for composite catenary risers.

OCHOA O O,SALAMA M M.Offshore composites:transition barriers to an enabling technology[J]. Composites Science and Technology,2005,65(15):2588-2596.
SOUTIS C.Fibre reinforced composites in aircraft construction[J]. Progress in Aerospace Sciences,2005,41(2):143-151.
RAKSHIT T,ATLURI S,DALTON C.VIV of a composite riser at moderate Reynolds number using CFD[J]. Journal of Offshore Mechanics and Arctic Engineering,2008,130(1):1-10.
DIAMANTI K,SOUTIS C.Structural health monitoring techniques for aircraft composite structures[J]. Progress in Aerospace Sciences,2010,46(8):342-352.
刘昊,杨和振,姜豪. 深海复合材料立管拉伸外压承载能力多目标优化设计[J]. 中国海洋平台,2013,28(2):45-52.LIU Hao,YANG Hezhen,JIANG Hao.Multi-objective optimization design for deepwater composite riser considering tensile capacity and external pressure capacity[J]. China Offshore Platform,2013,28(2):45-52.
SPARKS C P.Lightweight composite production risers for a deep water tension leg platform[C]//Proceedings of 5th International OMAE Conference. Tokyo,1986:86-93.
BALDWIN D D,NEWHOUSE N L,LO K H,et al. Composite production riser design[C]//Offshore Technology Conference,1997.
LEMANSKI S,WEAVER P.Optimisation of a 4-layer laminated cylindrical shell to meet given cross-sectional stiffness properties[J]. Composite structures,2006,72(2):163-176.
TEóFILO F A F,PARENTE JúNIOR E,MELO A M C,et al.Premilinary design of composite catenary risers using optimization techniques[J]. SILVA,2010.
刘昊,杨和振.基于多岛遗传算法的深海复合材料悬链线立管优化设计[J]. 哈尔滨工程大学学报,2013,34(7):819-825.LIU Hao,YANG Hezhen. Deepwater composite catenary riser optimization design based on the multi-island genetic algorithm[J].Journal of Harbin Engineering University,2013,34(7):819-825.
YANG H Z,ZHENG W.Metamodel approach for reliability-based design optimization of a steel catenary riser[J]. Journal of Marine Science and Technology,2011,16(2):202-213.
KURAN B. Reliability based design optimization of a solid rocket motor using surrogate models[C]//Proceedings of the 43rd AIAA/ASME/SAE/ASEE Joint Propulsion Conference and Exhibit,2007.
郭明慧,黎胜.运用代理模型方法预测潜艇结构模型的振动声辐射[J]. 中国舰船研究,2013,8(6):69-74.GUO Minghui,LI Sheng. A surrogate model for structural vibration and acoustic radiation of underwater submarine structures[J]. Chinese Journal of Ship Research,2013,8(6):69-74.
SILVA R F,TEóFILO F A F,PARENTE Jr E,et al.Optimization of composite catenary risers[J]. Marine Structures,2013,33:1-20.
虞莲莲,曾正明.实用钢铁材料手册[M]. 北京:机械工业出版社,2001.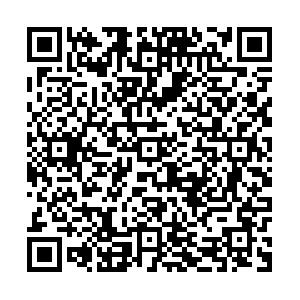 点击查看大图
计量
文章访问数:

242

HTML全文浏览量:

50

PDF下载量:

738

被引次数:

0