基于CFD的潜艇模型自航仿真分析
华中科技大学船舶与海洋工程学院,湖北武汉430074
详细信息
作者简介:

杨琴(1989-),女,硕士生。研究方向:船舶水动力学。E?mail:Pamela.yq@gmail.com张志国(1962-),男,教授,博士生导师。研究方向:船舶水动力学。

通信作者:
Numerical Simulation of the Submarine Self-Propulsion Model Based on CFD Technology
School of Naval Architecture and Ocean Engeering,Huazhong University of Science and Technology, Wuhan 430074,China
More Information
Corresponding author:

ZHANG Zhiguo
基于CFD的潜艇模型自航仿真分析
由
杨琴,等
创作,采用
知识共享署名4.0国际许可协议
进行许可。
摘要: 潜艇自航试验是预报和评估潜艇快速性的关键技术。采用数值模拟方法系统地研究全附体潜艇+螺旋桨的三维粘性流场和水动力特性。在对全附体SUBOFF模型+螺旋桨水动力特性进行仿真分析前,分别将全附体SUBOFF模型的阻力和敞水桨水动力特性的数值预报结果与试验数据进行比较,结果吻合较好。通过对全附体SUBOFF模型+螺旋桨进行仿真分析和研究,实现了全附体潜艇+螺旋桨三维流场的数值计算。在给定航速下,螺旋桨推力与艇体阻力为螺旋桨转速的函数,通过改变螺旋桨转速得到潜艇在既定航速下的自航点,仿真分析结果清晰、形象地描述了带桨全附体艇的水动力性能。

Abstract: The self-propulsion test of submarines is a key technology when evaluating its performance. In this paper,the simulation and modeling of a full appendage submarine with high-skew propeller are presented. Particularly,the flow patterns,the thrust and torque of the propeller and the wave resistance of the submarine are obtained via three-dimensional numerical analysis. Furthermore,analysis of the hydrodynamic properties of the SUBOFF bare hull as well as the appended submarine reveals high consistency between the two. It is observed that both the propeller thrust and the submarine body resistance are functions of the propeller rotating rate while the inflow velocity remains constant. Consequently,through altering the propeller rotating rate,various self-propulsion points can be determined under different inflow velocities. In brief,the proposed model provides insight into the flow pattern of full appendage submarines with 7-bladed propellers,and helps improving the overall performance and efficiency of the propeller.

吴方良,吴晓光,马运义,等. 基于雷诺应力方程模型的全附体潜艇尾部伴流场三维粘性数值计算[J]. 中国舰船研究,2007,2(6):4-8.WU Fangliang,WU Xiaoguang,MA Yunyi,et al. Numerical calculation of 3D viscous wake field of submarine with full appendages based on Reynolds stressequation model[J]. Chinese Journal of Ship Research,2007,2(6):4-8.
吴方良,吴晓光,马运义,等. 潜艇实艇阻力预报方法研究[J]. 中国舰船研究,2009,4(3):28-32.WU Fangliang,WU Xiaoguang,MA Yunyi,et al. Method of predicting the total submerged resistance of submarines[J]. Chinese Journal of Journal of Ship Research,2009,4(3):28-32.
RHEE S H,LEE C,LEE H B,et al. Rudder gap cavitation:Fundamental understanding and its suppression devices[J]. International Journal of Heat and Fluid Flow,2010,31(4):640-650.
杨琼方,王永生,张志宏,等. 大侧斜螺旋桨敞水性能的RANSEs 模拟[J]. 湖南科技大学学报(自然科学版),2008,23(4):66-70.YANG Qiongfang,WANG Yongsheng,ZHANG Zhihong,et al. RANSEs simulation of highly skewed propeller's open water performances[J]. Journal of Huence Edition,2008,23(4):66-70.
赵鹏飞. 船用螺旋桨敞水和空化性能CFD预报[D].大连:大连理工大学,2011.ZHAO Pengfei. CFD predictions of open water and cavitation performances of marine propellers[D]. Dalian :Dalian University of Technology,2011.
FELICE F D,FELLI M,LIEFVENDAHL M,et al.Numerical and experimental analysis of the wake behavior of a generic submarine propeller[C]//First International Symposium on Marine Propulsors(SMP'09).Trondheim,Norway,2009.
ANDERSEN P,KAPPEL J J,SPANGENBERG E. Aspects of Propeller developments for a submarine[C]//First International Symposium on Marine Propulsors(SMP'09). Trondheim,Norway,2009.
胡磊,谭廷寿. 大侧斜螺旋桨敞水性能分析[J]. 船海工程,2010,39(1):41-44.HU Lei,TAN Tingshou. Analysis of open water performance of the high-skew propeller[J]. Ship and Ocean Engineering,2010,39(1):41-44.
CHOI J E,MIN K S,KIM J H,et al. Resistance and propulsion characteristics of various commercial ships based on CFD results[J]. Ocean Engineering,2010,37(7):549-566.
刘祥珺,孙存楼. 数值水池船模自航试验方法研究
[J]. 舰船科学技术,2011,33(2):28-31.LIU Xiangjun, SUN Cunlou. Research on ship self-propulsion model test in numerical tank[J]. Ship Science and Technology,2011,33(2):28-31.
张楠,张胜利,沈泓萃,等. 带自由液面的艇/桨干扰特性数值模拟与验证研究[J]. 水动力学研究与进展A辑,2012,27(1):94-99.ZHANG Nan,ZHANG Shengli,SHEN Hongcui,et al. Numerical simulation of hull/propeller interaction with free surface[J]. Chinese Journal of Hydrodynamics,2012,27(1):94-99.
盛振邦,刘应中. 船舶原理[M]. 上海:上海交通大学出版社,2004.
BOSWELL R J. Design,cavitation performance,and open water performance of a series of research skewed propellers. NSRDC Report No. 3339 [R]. 1971:4381-4383.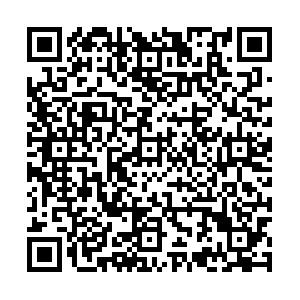 点击查看大图
计量
文章访问数:

996

HTML全文浏览量:

121

PDF下载量:

2350

被引次数:

0