潜艇动力平台训练仿真系统总体设计与实践
详细信息
作者简介:

曾凡明(1962-),男,博士,教授。研究方向:舰船动力装置总体设计、系统分析与仿真技术。陈于涛(1977-),男,博士,讲师。研究方向:舰船动力装置仿真与自动化。

通信作者:
Design and Implementation of a Training Simulation System for Submarine Power Systems
College of Naval Architecture and Power,Naval University of Engineering,Wuhan 430033,China
More Information
Corresponding author:

ZENG Fanming
潜艇动力平台训练仿真系统总体设计与实践
由
曾凡明,等
创作,采用
知识共享署名4.0国际许可协议
进行许可。
摘要: 针对舰(潜)艇动力平台模拟训练的需要,分析训练仿真系统的发展现状,研究舰船动力训练仿真系统设计中的基本体系结构和关键技术问题。在此基础上,结合典型的潜艇动力平台系统,给出训练仿真系统的详细设计方法和实现技术,包括训练仿真系统的功能要求分析、总体体系结构设计、软件系统设计、实时性能仿真模块化模型的建立方法和模型库的构建与实现,以及硬件接口系统的设计技术等。

Abstract: To meet the demand of simulated training for warship and submarine power platforms,the state of arts of marine power training simulation systems is first discussed in this paper,and several fundamental system architectures as well as key technologies in the system design are then investigated. On this basis, by examining a conventional submarine power platform system as a model example,the specific design and implementation technique of marine power training simulation systems are further described in details, which includes the analysis of practical requirements,the overall design of system architecture and software,the modularization modeling methods of real-time performance simulation,the establishment of simulation model libraries,and the design technique of hardware interface systems.

程刚,倪何,曾涛,等. 基于支撑平台的船舶动力模拟训练系统研制[J]. 系统仿真学报,2009,21(23):7460-7463.CHENG G,NI H,ZENG T,et al. Development of virtual training system for ship's propulsion plant based on simulation support software[J]. Journal of System Simulation,2009,21(23):7460-7463.
王晓雯. 集散控制手自动操作站的仿真[J]. 电力学报,2007,22(3):356-358.WANG X W. The imitation of manual acting and automatic operation station with concentrated and dispersive controlling[J]. Journal of Electric Power,2007,22(3):356-358.[3] FONG K Q,HODHOD A,SAKAMOTO D,et al. Integrated machinery control system operator training tools for the Canadian Navy[C]//11th Ship Control Systems Symposium. Southampton,UK,1997:357-371.
ROZMYSLOWSKI J,KUCHARZEWSKI H G,BURG J. Simulation programmes for computer based training frigate 124(SIM/CBT F124)/The Sixth International Naval Engineering Conference and Exhibition.UK,2002:295-304.
CORNATON F. Training simulator for la Fayette class frigate[C]// 11th Ship Control System Symposium.Southampton,UK,1997:403-416.
SMIERZCHALSKIR. Simulation system for marine engine control room[C]/International Biennial Baltic Electronics Conference. Tallinn, Estonia, 2008:978-983.
COOLEY J. Shipboard equipment turns into trainers with simulation technology[EB/OL].(2007-08-03)[2008-09-05]. http://www. Tsjonline.com/ Simulating stuff.htm.
Training and simulation systems-command teamtrainers AWU 206[EB/OL].(2009-05-21)[2010-06-15].http://www.eisc.com.cn/webdata/data.asp? nRecno=55112&recno=8002&kw=[Radar].
刘亮显. 英国海军的模拟训练平台[J]. 现代军事,2008,11(6):56-59.LIU L X. Navy training simulated platform in UK[J].Modern Military,2008,11(6):56-59.
KLUJ S. The modular architecture of the engine room simulator[C]//17th IASTED International Conference on Modeling and Simulation. Montreal, Canada,2006:348-353.
APSLEY J,GONZALEZ A,BARNES M,et al. Propulsion drive models for full electric marine propulsion systems[J]. IEEE Transactions on Industry Applications,2009,45(2):676-684.
CASTELLAN S,MENIS R,PIGANI M,et al. Modelling and simulation of electric propulsion systems for all-electric cruise liners[C]//Electric Ship Technologies Symposium. Arlington,VA,2007:60-64.
陈虞涛,曾凡明,丁东东,等. 相继增压柴油机推进装置增压系统特性研究[J]. 海军工程大学学报,2005,17(5):100-103.CHEN Y T,ZENG F M,DING D D,et al. On characteristics of diesel propulsion plant with sequential turbocharging system[J]. Journal of Naval University of Engineering,2005,17(5):100-103.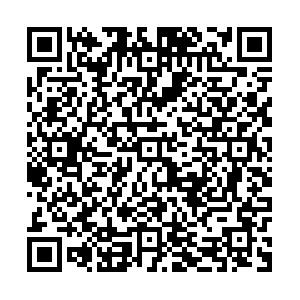 点击查看大图
计量
文章访问数:

153

HTML全文浏览量:

33

PDF下载量:

1298

被引次数:

0